Si vous avez des questions ou des requêtes, n'hésitez pas à nous contacter.
Vous pouvez également être intéressés par:
Faire du développement durable un choix judicieux pour l'avenir des infrastructures de télécommunication
Le Groupe Camusat fait passer votre réseau au niveau supérieur
Être engagé dans une logique de développement durable
Camusat Group secures additional €43 M for its Aktivco Division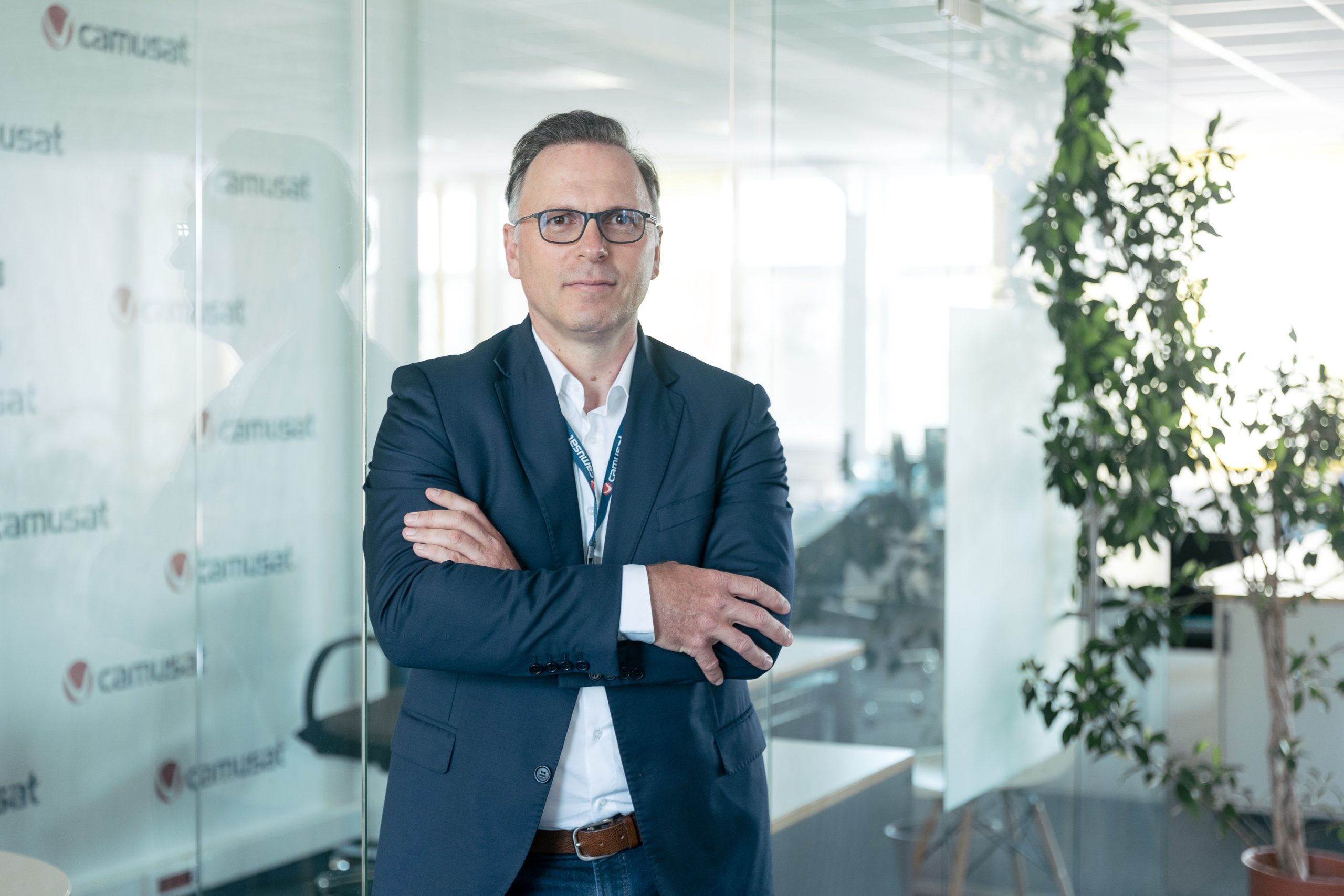 Richard Thomas, Chairman & CEO Camusat Group
Camusat Group at a glance:
Aktivco, Camusat Group investment vehicle and leading player in assets management for telecom energy infrastructure announces the signature of additional financing facilities for a total amount of €43 M to support the further growth of its business.
This new financing structure subscribed by FEI (Facility for Energy Inclusion) and joined by Proparco, Norfund, and AfricaGoGreen, comes with a reinforced financial support from Camusat shareholders. It strengthens Aktivco subsidiaries' capacities with secured funds to promptly respond to the growing demand from the telecom sector for sustainable energy.
Chairman and CEO of Camusat Group Richard Thomas (pictured) said: " We are very happy with this new financial agreement which builds up on the facility put in place a year ago. It represents for us a confirmation of the renewed confidence and appreciation of our
lenders in Aktivco. My personal thanks to our lenders, shareholders, and Camusat Group's financial teams for reaching this new step in our history!"
Mr. Thomas added: "Accelerating our commitments for cleaner energy meets the increasing global concerns for climate change. With this new arrangement, our Group grows even further its capacity to accompany its customers in their energy infrastructure transformation and reduce their carbon footprint. This transformation drives further green connectivity development and inclusion and contributes to the continuous development of the communities.
Sustainability has been an essential principle for our Group's development in the past years. As part of the telecom ecosystem, our Group assumed an active role in pursuing its own business transformation and focus on improving the reliability of its governance.
We are particularly proud of the latest progress our Group achieved with the development of a comprehensive ESG approach, highlighted in our ESG report. The completion of our first carbon footprint report allowed us to set up action plans at all levels of our Group to reduce our greenhouse gas emissions.
Beyond our environmental focus, we also continue to promote the development of our workforce besides health and safety and apply our business ethics through our value chain. The Group's success is consistently based on individual wealth and shared values with our employees."
Vous pouvez également être intéressés par:
Faire du développement durable un choix judicieux pour l'avenir des infrastructures de télécommunication
Le Groupe Camusat fait passer votre réseau au niveau supérieur
Être engagé dans une logique de développement durable
Vous pouvez également être intéressés par:
Faire du développement durable un choix judicieux pour l'avenir des infrastructures de télécommunication
Le Groupe Camusat fait passer votre réseau au niveau supérieur
Être engagé dans une logique de développement durable